Toxic Contingencies: Lecture by Hana Janečková
April 27, 2022 @ 12:00 pm

-

1:00 pm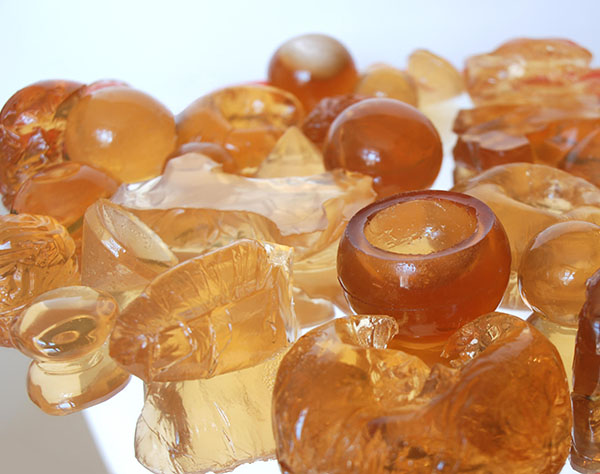 Curator and art historian Hana Janečková's lecture Toxic Contingencies examines the notion of alliance in multispecies arrangements as a future-orientated ecofeminist project. Exploring recent artworks which use artist's bodily waste in participative methods of working with the audience, Janečková traces the political potential of such embodied participation. Toxic Contingencies considers the notions of toxicity, trace and contamination in the work of artists Anicka Yi, Serina Tarkhanian and Anetta Mona Chisa & Lucia Tkáčová, who all use their own bodily fluids in their artistic processes. Though such processes show the shared ground between recent ecological and feminist projects, Janečková will also highlight how such methods of participative self-transformation and embodied healing in contemporary feminist artworks must be understood in the racialized and biopolitical contexts of the present.
Hana Janečková is the 2021-22 CWAH Fulbright Visiting Scholar at Rutgers. She is a researcher and curator currently working on postanthropocentric feminism, technology and the politics of care in contemporary art. She is an Associate Professor in recent and modern art, moving image and curating at the Centre for Audiovisual Studies, Academy of Performing Arts, Prague. Her research project is centered on the politics of the body in contemporary art – with subjects such as health, sexuality, disability, reproduction, illness and care – and the way U.S. based artists and art institutions responded to these issues within the wider framework of transnational and decolonial feminisms. Janečková's scholarly research while in the US is supported by a Fulbright-Masaryk Award.
Q&A discussion lead by Rebecca Mark, Director of the Institute for Women's Leadership and a Professor in the Department of Women's, Gender, and Sexuality Studies at Rutgers University. Co-sponsored by the Institute for Research on Women and the Institute for Women's Leadership.
Zoom Webinar: April 27, 2022 from 12:00-1:00pm EST | WATCH HERE

Image: Anetta Mona Chisa & Lucia Tkáčová, Nothing Nowhere into Something Somewhere, urine with muscimol, sugar, gelatine, 2015
Courtesy of the Artists