TFAP@CAA 2021 Day(s) of Panels: Ecofeminisms
February 12, 2021 @ 5:00 pm

-

February 13, 2021 @ 5:30 pm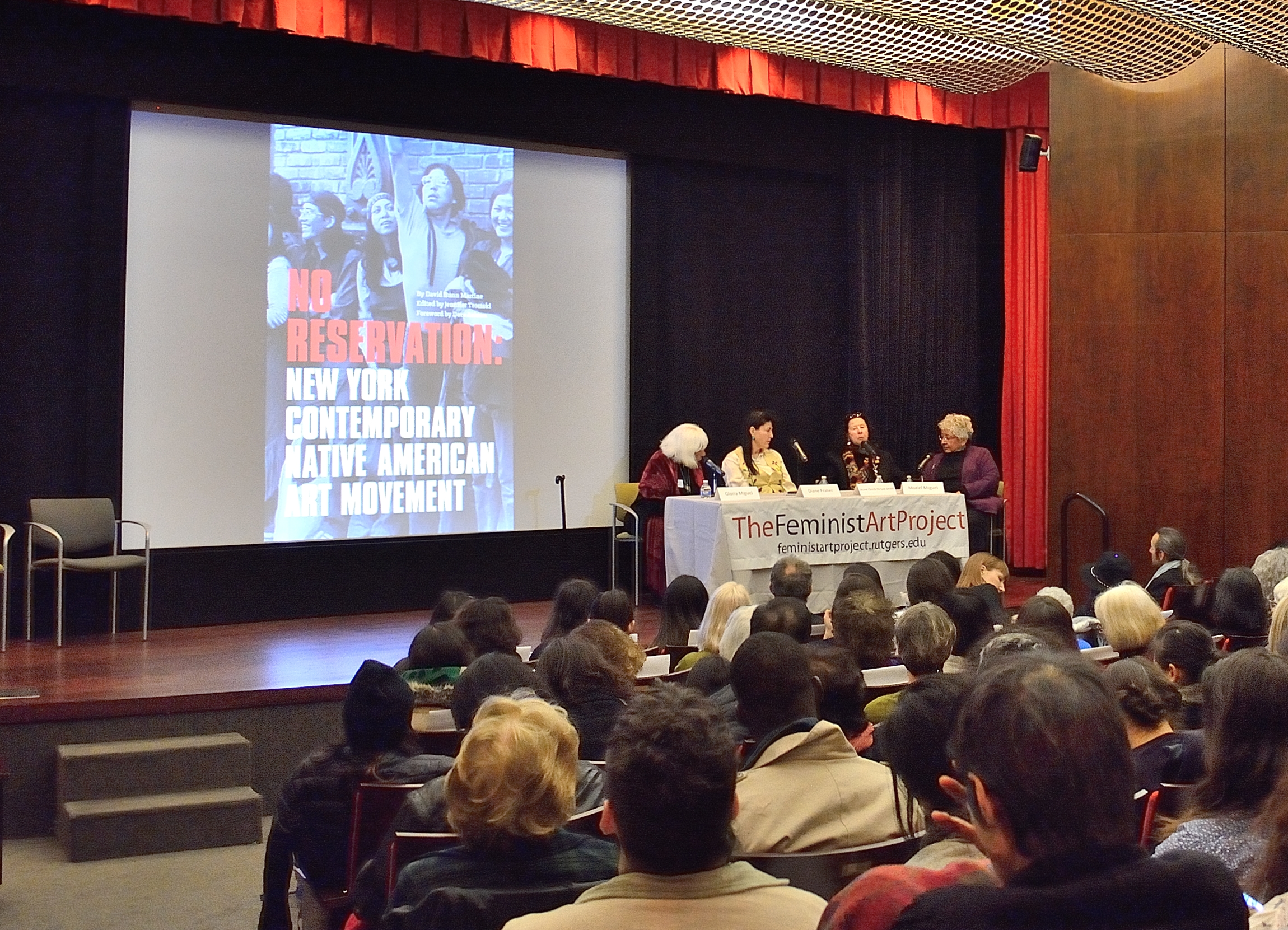 Ecofeminisms
TFAP@CAA 2021 Day(s) of Panels
Live on Zoom
Friday, February 12, 2021 from 5:00 – 8:00pm (EST)
Saturday, February 13, 2021 from 12:30 – 5:30pm (EST)
Free and open to the public. Registration required.
The Feminist Art Project, a program of the Center for Women in the Arts and Humanities, will present their annual Day of Panels during the 109th College Art Association Conference. This two-day virtual symposium on Ecofeminisms explores the intersection between feminism, the visual arts, and the environment to help us make sense of the fraught relationship between contemporary humans and the earth and to ponder ways forward.
Convener
Tatiana Flores
Symposium Chairs
Ana María Reyes, Laura Anderson Barbata
Presenters
Nicole Awai, Diane Burko, micha cárdenas, Elizabeth DeLoughrey (Keynote), Monika Fabijanska, Lilian Garcia-Roig, Macarena Gómez-Barris, María Elena González, Alicia Grullón, Nadia Huggins, Deborah Jack, Lizabeth Paravisini-Gebert, Jolene Rickard, Gina Tarver, Cecilia Vicuña (Closing Keynote), Anuradha Vikram