Current and past virtually accessible content from CWAH is available here!
Muriel Hasbun: Seismic Traces
VIEW EXHIBIT
Born in El Salvador to a Salvadoran-Palestinian-Christian father and a French-Polish-Jewish mother, artist and educator Muriel Hasbun addresses migration, cultural identity, displacement, memory and her unique family history throughout her work.

ASAP/12 Reciprocity Conference Highlights
WATCH HERE

ASAP (Association for the Study of the Arts of the Present) is an international, nonprofit association dedicated to discovering and articulating the aesthetic, cultural, ethical, and political identities of the contemporary arts.
Gendering Protest: Deborah Castillo and Érika Ordosgoitti
VIEW EXHIBIT

The work of Castillo and Ordosgoitti carries a distinctly feminist form of social protest, relying on performative acts and activating the body in daring ways so as to challenge, not only the current political regime, but also heteronormative patriarchal culture and canonical Venezuelan aesthetics.
TFAP@CAA 2022 | Feb. 2022
FULL SCHEDULE HERE
Since 2007, the TFAP@CAA Day of Panels have brought together exceptional groups of artists, art historians, curators, and critics for a free and open to the public day of dialogue during the annual College Art Association (CAA) Conferences.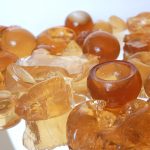 FIND US ON VIMEO
Special Channels
Estelle Lebowitz Endowed Visiting Artist Lectures
TFAP@CAA Day of Panels
FIND US ON ACADEMIA &
RUTGERS INCLUSION AND DIVERSITY RESEARCH PORTAL
Highlighted Publications
María Magdalena Campos-Pons: Sea and Self | VIEW HERE
Art as Activism | VIEW HERE